Having Volunteered in the United States Peace Corps, a few Environmental organizations, and working in the Hospitality/Service Industry for over a Decade, I've always enjoyed helping others, giving back and making a difference in people's lives. So when the opportunity was given to me to get into the Real Estate Industry I took it. Every year I get to see the happiness of my clients, knowing I am helping people not only build equity for their future, but help them create a lifetime full of memories in their new homes. I've also managed to make some amazing friends along the way as a result and that makes what I do all worth it. I value honesty, integrity, knowledge and compassion in my life and hopefully I bring all of those attributes to the table for everyone I help in Real Estate and life as well. In my spare time you might find me catching an amazing band during the evening, hiking into the amazing Wilderness that Oregon has to offer, or spending endless hours landscaping and doing yard work.
See What My Clients Are Saying!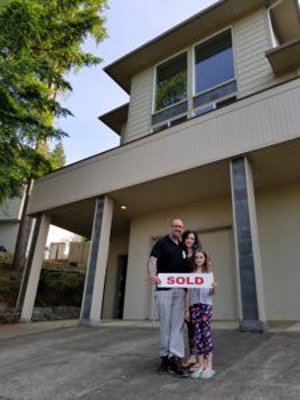 "I would highly recommend Matt to anyone looking to buy a home. I worked with quite A few different people before settling on Matt. His attention to detail and follow-through are unmatched! Questions I did not realize I would have, he answered and explained in detail. He found us our dream home and then went out of his way to show us a dozen other Properties, to "make sure" we did not like something else better. We never felt pressured and he made us feel very comfortable every step of the way." -Joshua South"
"My husband and I worked with Matthew Briscoe. He is by far the best Realtor I have ever worked with. My husband and I were out of town traveling while looking for our new home. He went out of his way to work with us going to each property we were interested in. Sent us pictures and video with his thoughts. This guy even drove the area video recording to help us.... This guy knows his stuff and you can trust he will find your dream home. Thank you Matthew. Big hug." -Corrine McElroy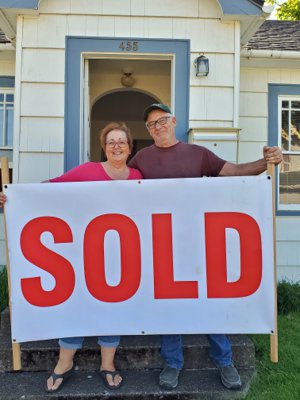 "My husband and I were first time homebuyers, and before we started the whole process, we were feeling intimidated and a little lost, not even knowing where to start. Our real estate agent, Matthew Briscoe, was supportive and helpful from the very beginning of our search. He recommended we take an informational class, which helped us learn about the many steps and different professionals involved in buying a house. During the search for our home, Matthew always kept in mind the specific things we were looking for, and found us many options for our budget. When he was showing us houses, we always felt like he had our back, and would be honest if there was a concern he had about a place. We had a lot of questions about everything, and Matthew was easy to reach and responsive, even after normal business hours. With his help, and a little good luck, we found our house within a month! He was even there with us during the final steps, when we signed the papers and got our keys. Buying a home can be a little scary and stressful (especially the first time), but Matthew really helped make it a straightforward and easy experience." -Kyla Howie & Aaron Forman